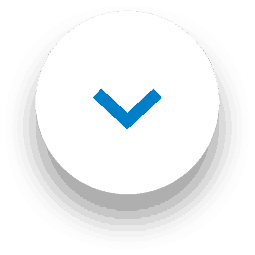 Our final competition of 1001 Refresh is now over and we'd like to introduce you to the final product in the new range: 1001 Pet Stain Remover! Congratulations to all those who guessed that the best carpet cleaner for pets was the product hiding in the mystery box! We hope you've enjoyed playing along with our competitions over the last few months, but don't worry if you didn't win this time! Make sure you keep an eye out on our social channels for more opportunities to win the new 1001 'Refreshed' range along with more handy tips and tricks for cleaning carpet stains and freshening your home.
Cleaning carpet stains left by pets
The release of our brand new 1001 Pet Stain Remover couldn't have come at a better time. We've seen more and more people extending their furry families during lockdown. We're not complaining though, we love seeing your furry additions on your Instagram pages. But no matter what the pet, your new little friends can make some very big messes. However, worrying about stains destroying your carpets and rugs is a thing of the past! Whether your pets aren't quite toilet trained yet, or they've had so much fun outside that they brought the mud in to show you, you are equipped for cleaning carpet stains with the best carpet cleaner for pets.
Using 1001 Pet Stain Remover 
It may have a brand new look, but 1001 Pet Stain Remover is still as effective at tackling stains left by pets as it always has been.
Cleaning carpet stains with the new product couldn't be easier either. Not only does it target the surface stain, but it cleans deep down into the carpet fibres as well. This means that there are no unpleasant smells left lingering behind to remind you of the accident. So as soon as you spot a stain, grab your Pet Stain Remover and follow these steps:
Blot away any excess liquid with a clean, dry cloth or remove any solid residue from the area.
Spray the area with the stain remover.
Use a colour-fast cloth to massage the product into the stain, then use a dry cloth to remove any excess liquid.
Vacuum once your rug or carpet is dry.
Don't forget to finish off with the new Carpet Fresh Pet in Thai Orchid and Passionfruit for even longer lasting freshness!
If you allow your pets on the sofa or bed (we know we all say we won't let them, but that never happens) 1001 Carpet Stain Remover can also be used on upholstery. And with WoolSafe approval, you can be sure that you have the best carpet cleaner for pets that is tough on stains, but gentle on your carpets and upholstery. We just recommend first testing the product in a small, hard to see area to make sure your furniture is made with a compatible material.
Need to remove a stain?
Want to get your hands on this brand new product along with the rest of the new range? Keep an eye out for the new blue bottles on the shelf at your favourite retailers including Savers, The Range, Poundstretcher, and B&M. Stocking up your cupboard? Order from our Amazon Shop!
Follow us on Instagram, Facebook or Twitter for your next chance to win!