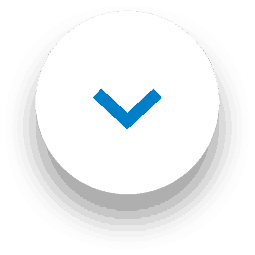 Want to know how to clean carpets by hand with quality products that leave you with professional results? Well, grab your marigolds and our Carpet Stain Remover because we're about to tell you how!
The products you'll need to clean your carpets by hand
Firstly, it's important to have the right product in hand before you start, as for spot cleaning, you'll need a product that's tough on stains but careful on carpets, and WoolSafe approved.
Use our 1001 Carpet Stain Remover, it is perfect for refreshing patchy carpets and will soon become your carpet's best friend, as it will banish those unsightly areas that have been frustrating you.
The formula works its way deep into carpet fibres, lifting and removing stains, and thanks to a special polymer ingredient, it will protect and prevent carpets from future soiling.
How to clean carpets by hand with 1001
Now you're armed with the perfect product for spot cleaning your carpets, follow the steps below so you know how to clean carpets by hand.
Step 1: Dab the stain
If the stain is fresh, pick up a clean and dry cloth, and gently dab the stain. If the stain is old and dry, jump to step 2.
Step 2: Apply Carpet Stain Remover
Squirt the Carpet Stain Remover over the stained area, applying a light covering of our formula.
Step 3: Massage the product
Using a dry and clean cloth, massage the product into the stained area in a gentle, circular motion.
Step 4: Remove excess liquid
Use a dry, clean cloth to absorb excess liquid – you don't want the area to be over wet.
Step 5: Vacuum
Once the patches are dry, vacuum the area.
If you can still see the stain faintly, repeat these steps.
Step 6: Freshen your carpet
Now you know how to clean carpets by hand, we highly recommend you learn how to use our carpet fresh products to leave the treated area with a beautiful fresh scent!
Check out our Carpet Fresh range here.
Freshening up carpets with 1001
Like 1001's Carpet Stain Remover, 1001's Carpet Fresh is safe to use on the most delicate of carpets, including wool.
How to freshen carpets by hand
Carpet Fresh couldn't be easier to use, it can be done in three easy steps, and there's no need to vacuum afterwards. Here are the steps to follow:
Step 1: Shake the can and turn it upside down, hold 15 inches away from your carpet.
Step 2: Push the nozzle and sweep from side to side, applying an even foam coverage.
Step 3: Leave the area to dry and enjoy hours of freshness!
More about 1001 Carpet Care
1001 Carpet Care is on Spotify! With a range of specially-curated playlists to motivate you for that cleaning, no matter what mood you're in. We have a BRAND-NEW playlist, Summer Sizzlers, the soundtrack to your next BBQ or garden party!
To get your hands on 1001 Carpet Stain Remover, pop to your local Home Bargains or go online to Amazon, Robert Dyas or The Range, and get it delivered straight to your front door.
Stay up to date with our carpet cleaning guides, take part in our fun giveaways, join in with like-minded people in our cleaning community and follow us on Instagram, Twitter, Facebook and TikTok.