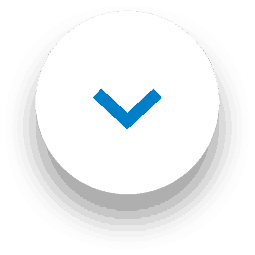 We have a winner for our social media competition, 'Do You Recognise the Bottle?'—thank you for your entries! The bottle is 1001 Carpet Stain Remover, formerly known as Troubleshooter. To celebrate the brand new look of 1001's best carpet stain removers, we're giving some away to lucky a follower.
If you didn't win by correctly guessing the 1001 Carpet Stain Remover bottle, don't worry. We're continuing the contest with three more rounds to come. Follow us on Instagram, Facebook or Twitter for your next chance to win!
1001 tips: What's new?
We've been refreshing your carpets since 1940, and now, we've had a refresh too! Though we look a little different, carpets are still at the heart of what we do. And with carpets at the heart of our homes too, 1001 is still your carpet's best friend over 70 years on. So, as part of our refresh let us introduce our brand new product. The 1001 Carpet Care's best solution for small spots and stains (formerly 1001 Troubleshooter) has a brand new look and a  brand new name:  1001 Carpet Stain Remover
Using 1001 Carpet Stain Remover 
It may have a brand new look and name, but 1001 Carpet Stain Remover is still the best stain remover for spots or messes as they happen. Coffee on the carpet? Reach for 1001 Carpet Stain Remover! Summertime spills from sticky toddlers? The 1001 product is the best stain remover for ice lollies and ice cream that end up on the floor!
Using 1001 Carpet Stain Remover is easy, which is why it's so perfect for tackling messes as soon as they've happened. Its spray nozzle is great for small areas with our Carpet Stain Remover's concentrated stain-fighting foam. Oh, and did we mention that it's formulated to prevent future stains? As soon as you spot a spill, here's what you do to remove the stain from a carpet:
Blot away any excess liquid with a clean, dry cloth.
Spray the area with the stain remover.
Use a colour-fast cloth to massage the product into the stain, then use a dry cloth to remove any excess liquid.
Vacuum once your rug or carpet is dry, and then let out a sign of relief!
It's that easy! 1001 Carpet Stain Remover can also be used on upholstery in case you spot a mess on a couch or chair. We just recommend first testing in a small, hard to see area to make sure your furniture is made with a compatible material.
Need to remove a stain?
Need the quick fix of this hero product or one of 1001's deep cleaning carpet care products? Keep and eye out for the new blue bottles on the shelf at your favourite retailers like Savers, The Range, Poundstretcher, and B&M. Stocking up your cupboard? Order from our Amazon Shop!