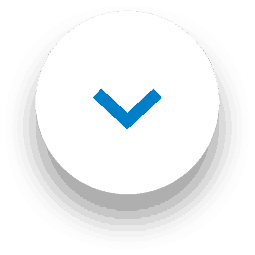 At 1001, we know that summertime is all about enjoying in-season fruit, vibrant smoothies and ice-cold lollies, much to our carpets' dismay. Come on, admit it: we've all dropped a piece of fruit, spilt a smoothie or dripped an ice lolly on the carpet! But before you stop yourself from enjoying these tasty summer delights, we wanted to let you know about how you can enjoy these summer favourites and keep a clean carpet by using our carpet cleaning products!
Our products are tough on everyday stains as well as pet stains, and they're super easy to apply! Read on to find out more about 1001 carpet cleaning products.
1001 wide-area cleaners
1001 Shampoo is for cleaning high-traffic areas of the home. This carpet cleaning product works deep down into material fibres, lifting ground-in dirt and leaving a protective barrier -ensuring your carpets stay cleaner for longer.
1001 Carpet Machine Solution is a carpet cleaning product that achieves a professional-standard clean even in large areas and is compatible with all well-known carpet machines. Our Carpet Machine Solution gets to work deep down, gently lifting dirt and breaking up stains. It also contains a unique polymer ingredient, which means foam in the machine is minimised and your carpets are better protected from future stains too!
1001 spot stain removers
1001 Carpet Stain Remover is a must-have in everyone's cleaning cupboard. It's our original spot stain remover and is tough on stains but gentle on materials. This carpet cleaning product quickly works its way deep into materials and protects them against future soiling, leaving no messy residue.
1001 Mousse is your carpet's best friend when it comes to sorting out wet spills, stains, and ground-in dirt. It is a rapid-drying formula that removes stains swiftly and leaves no sticky residue. 1001 Mousse can get rid of red wine, coffee and much more!
1001 pet range
1001 Pet Stain Remover is ideal for a pet-loving household because it can wipe out pet-based carpet stains quickly and effectively. Whatever your pets have lovingly left behind, 1001 Pet Stain Remover will restore your carpets, rugs and sofas so that they look as good as new! It works on even the most delicate of materials – check the label and see for yourself.
Where to buy 1001 carpet cleaning products?
Save yourself the elbow grease and pick up 1001 carpet cleaning products that'll make sure your summer is easy. You can find our cans online at The Range, Savers and Amazon, and in the B&M and Home Bargains stores.
Follow us on Instagram, Twitter, Facebook and TikTok for regular cleaning tips and to take part in our giveaways!