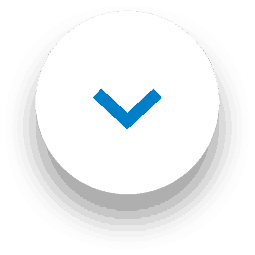 Can you smell that? Or, have you become so used to that strange musty smell from your carpet that you don't even smell it anymore? It's okay—it can happen to anyone. But that doesn't mean you have to put up with it. We are carpet experts, and we know how to freshen carpet with the most stubborn of bad smells.
Because even if you've gotten used to the smell of stale smoke, or pet 'oopsies', your family and friends haven't. And now that we'll be able to socialize with each other again soon, it's time to deal with it once and for all. And in the fight to freshen, you have no better weapon than 1001 Carpet Fresh, voted Britain's No.1 Carpet Freshener for two years running.*
What Makes Carpet Fresh so Great at Freshening Carpets?
When we talk about how to freshen carpet, we need to talk first about how carpets become 'un-fresh'. A lot happens above, beside or on your carpet—food gets cooked, messes are made, things are spilt… It adds up. Cleaning your carpet deals with bacteria within your carpet's fibres creating new bad smells. But what about the smells that have travelled in the air and settled into the carpet?
Vacuuming helps, but it's only half the job. You need 1001 Carpet Fresh to add that final 'icing on the top' to your cleaning job. Here's why it works so well:
Eliminates odours deep down in the carpet
1001 Carpet Fresh was recently voted the nation's favourite carpet freshener for the second time. We're more than a little proud! But how does Carpet Fresh make better-smelling carpets seam so easy?
It's all in the formulation. Its unique foam penetrates deep down into your carpet fibres, instantly neutralising trapped odours. It is safe to use on the most delicate of carpets (including wool) and dries in just a few minutes. It's your best friend when you just don't know how to freshen carpet, rugs or upholstered surfaces in your home.
Quick-drying—no need to vacuum after
One thing that people love about 1001 Carpet Fresh is how fast it is. It's fast to apply, quick to add a burst of freshness to your carpet or upholstery, and disappears without needing a vacuum. Here's how easy it is to use:
Shake the can well

Hold it upside down, about 40cm from your carpet, rug, or upholstery.

Press the nozzle and sweep the can from side to side for a thin, even covering of foam.
Hours of freshness
One problem with many other freshening products is that they just don't last. That's why the 1001 team took to the lab to develop a unique foam that is capable of giving you hours of freshness!
Developed by fragrance experts
We offer a range of invigorating scents that add a boost of freshness to your home and a spring to your step. With so many options, you can easily rotate between your favourites so there's always a perfect scent for your mood:
Specialised fragrance for extra-stubborn smells from pets
Speaking of Carpet Fresh Thai Orchid Pet, does your furry friend tend to make a mess every time they enter a room? Whether you're puppy-training or have a stressy kitty, we have the answer to how to freshen carpet after their latest accident. It is specially formulated with an extra-strong scent that is capable of safely eliminating all types of pet smells. We recommend keeping a can in the car for road trips as well!
What's the First Step in 'How to Fresh Carpet'? Popping to the Shops! 
Is there anything worse than encountering a carpet stain or smell and not having your favourite product on hand to deal with it? We don't think so! That's why we make sure that 1001 Carpet Fresh and other carpet care products are available at all your favourite stores. You can find 1001 at:
Looking for extra tips for how to freshen carpet, or just want to say 'Hi'? Then head over to our Facebook, Twitter, Instagram or Tik Tok. We love hearing from 1001 fans, and always post the latest carpet care tips, as well as fun contests! 
*Britain's No.1 Carpet Freshener Based on GB spend 52 w/e 21st Feb 2021 for Carpet Freshening (Kantar FMCG panel).